YOUR SUPPORT MAKES A DIFFERENCE
Here's what we accomplished in 2018!
Served 20, 599 individuals through our hands-on programs. 65% of the children participating come from low-income communities

Involved 2,260 volunteers in our programs

Distributed 79 materials scholarships to our Depot for Creative Reuse. These scholarships provide FREE recycled materials to schools and programs that serve low-income and at-risk children.

Facilitated 435 educational workshops

Diverted 17,795 pounds of reclaimed materials from our precious landfills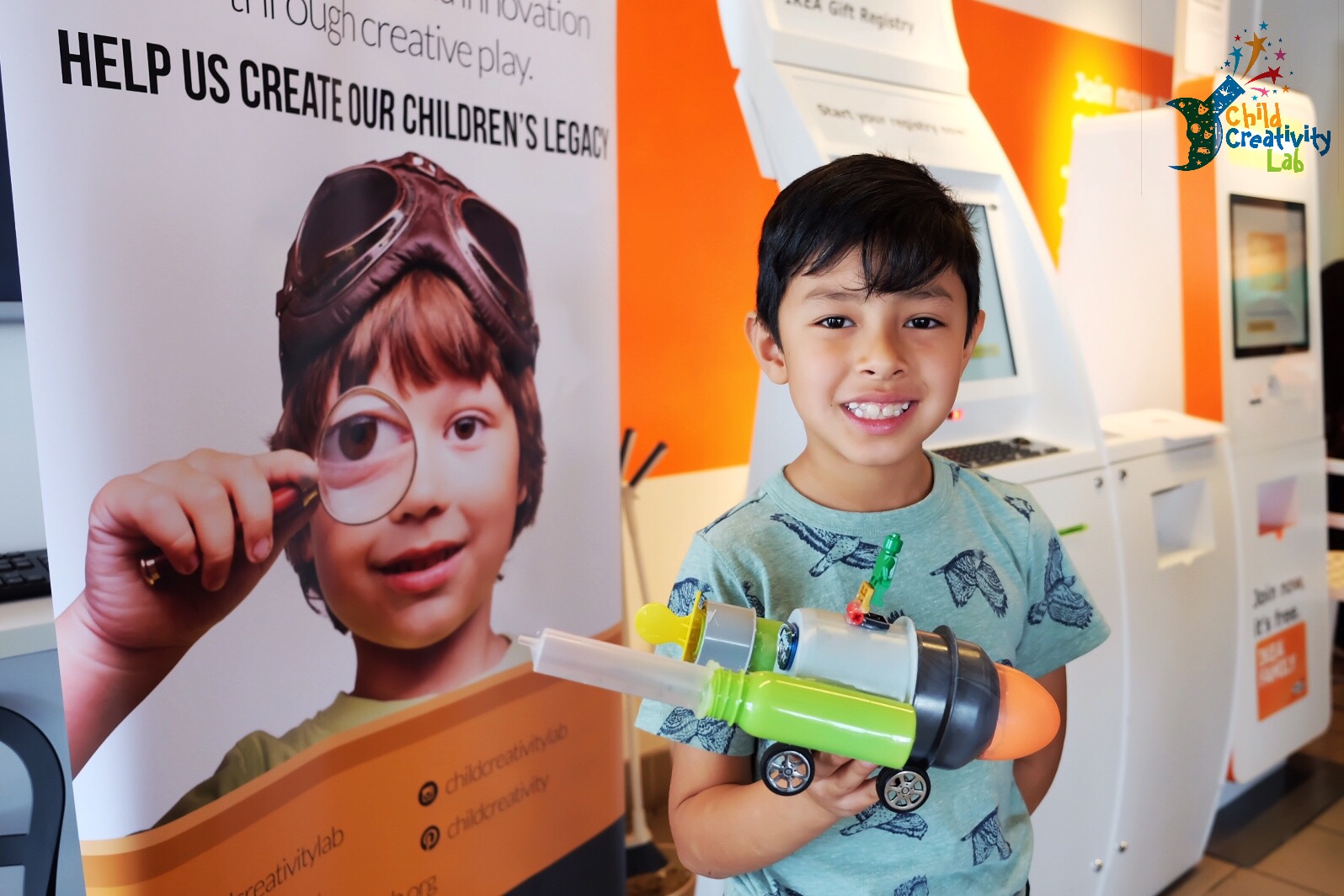 An investment in Child Creativity Lab is an investment in the future of our entire society. Your contribution will help in so many ways. Here are just a few examples of what your gift might accomplish:
$10 can put a STEAM education kit into the hands of a student
$50 can provide a hands-on STEAM-based workshop for 5 children
$100 can provide STEAM education kits for 10 children
$300 can sponsor a hands-on STEAM-based educational workshop for an entire class of elementary students
Please consider giving the gift of creativity by making your contribution today!
THE CREATIVITY CLUB
(Ideal for individuals and families)
Join the Creativity Club and give the gift of creativity today! By supporting our organization with an annual gift of $100, $250, $500 or $1,000, members receive a variety of benefits, including complimentary admission to Community Makerspace sessions at Child Creativity Lab.
Looking to join our Creativity Club now? Just check "Creativity Club" in the Additional Information / Checkbox section of your online donation. Thank you for your support!
THE "FIRST 40" FOUNDING MEMBERS
The "First 40" Campaign was designed to reach a goal of $40,000 through the generous gift of $1,000 from 40 individuals, organizations, and businesses in and around Orange County. These community leaders realize the positive impact that access to creativity-stimulating educational programs can have on the future of our communities in terms of leadership building, workforce development and educational achievement.
Angels Baseball Foundation
Boeing
Brandman University
Burch, Coulston & Shepard LLP
Bytelaunch Foundation
Carol Stone
Catherine Huebscher
Chang Family
Chantal Lamourelle
Cherylee Shaar
Cox Communications
CRMBloom
Croul Family Foundation
Diane & Scott Patten
Edwards Lifesciences Foundation
First Foundation
Heidi Twitchell
Hoag Family Foundation
Jason Starkman
Kapstone Planning
Khai LeQuang
Kristina Colby
Lucas Taylor
Lynne Ramsey
Mortensen & Reinheimer, PC
Perry Howard
Roger Friedman
Samueli Foundation
Selma Brodie
Southern California Edison
Trevor Lottes
Tustin Community Foundation
UPS AABRG
W. Robert Price
Western Digital Corporation
The Child Creativity Lab is an independent 501(c)(3) non-profit organization that relies on the support of individuals, foundations, corporations, and volunteers. Contributions are tax deductible to the extent permitted by law.